EXPORT TRADING AND MANAGEMENT COMPANY
American Technology & Controls is an independent company founded in 1989 that provides support services for firms engaged in exporting to Latin American countries; as such we have been successful in establishing a distribution network for different measurement and control manufacturers and other related companies in Colombia.

For many years American Technology & Controls has focused only in Colombia, our next step is to connect businesses with Latin America distribution networks and to give advice on strategies for maintaining those strong distribution networks.
You have goals to grow your business globally but distribution networks remain a challenge? American Technology & Controls can help you connect with new Latin America Distributor Networks. We will offer continuous distributor/agent performance, evaluations and day-to-day account management of your Latin America distribution network strategies.

The companies bellow were able to establish distribution in Colombia through our affiliates/associates INSURCOL LTDA, and CEIINC S.A.S:
Exporting Delivers Growth! Exporting Delivers Profits! And, Exporting delivers good paying jobs!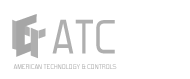 Copyrigth ® Todos los derechos reservados de este sitio web
American Technology Controls. 2012